Facilities:
Coole Lodge can accommodate up to six people and comprises of :
• Three bedrooms, two double en suite and one twin bedroom.
• Hair dryers are provided in all bedrooms.
• Main bathroom with shower, bath and electric shaving facility.
• Fully equipped kitchen with dining area and furnished with modern facilities.
• Utility room consisting of clothes washer and dryer, cleaning detergents and brushes.
• Dishwasher.
• Linen and towels are provided and extra pillows and blankets are in the hot press.
• Separate cloak room in the hall contains clothes iron and ironing board.
• Sitting room with dining area along with T.V. and DVD player.
• Free wifi.
• Coole Lodge is installed with central heating, gas fire and fire alarms.
• First aid kit
• Information folder containing phone numbers for emergency services, local amenities,
restaurants and local tourist attractions.
• Large private car park and garage.
• Outdoor picnic tables.
• Clothes line.
• Refuse collection facility.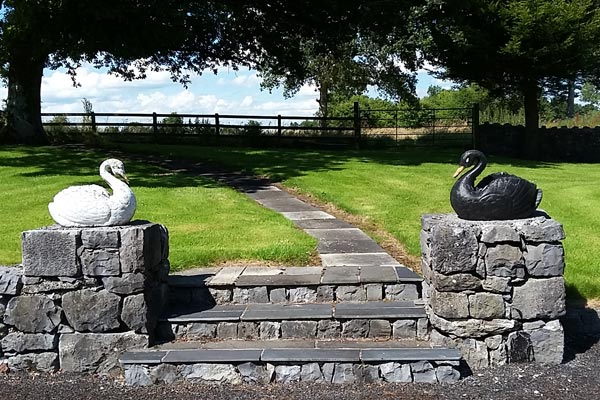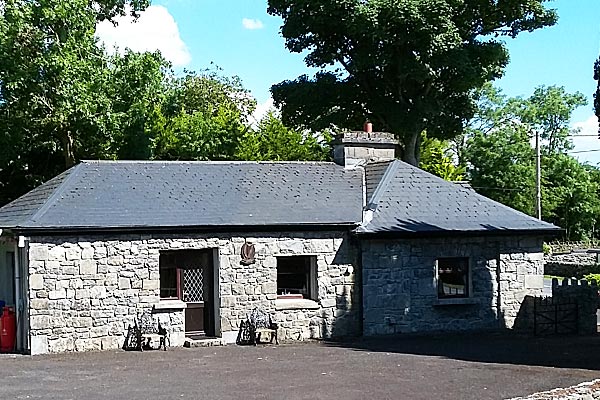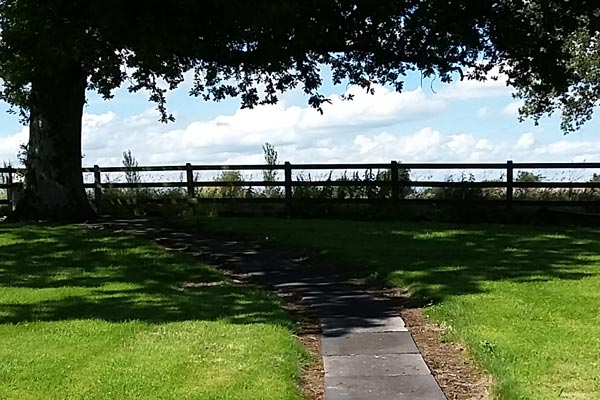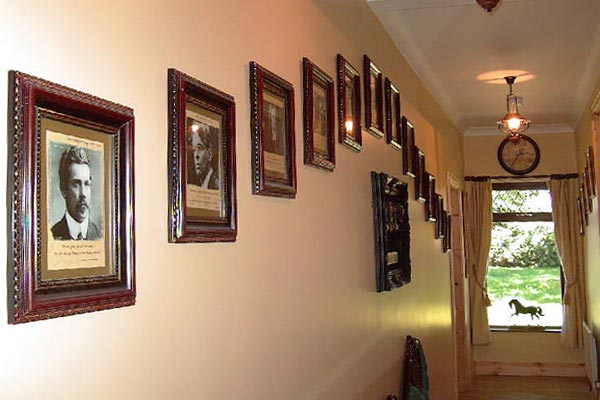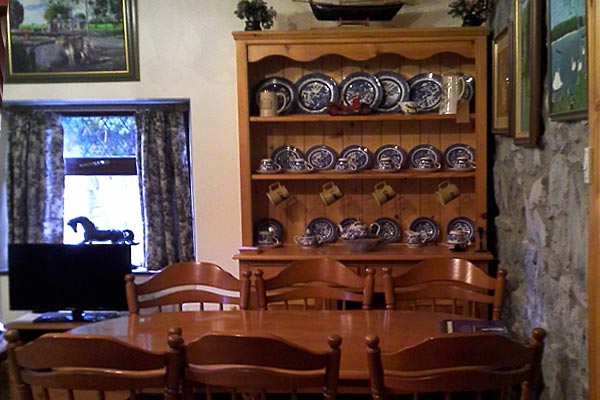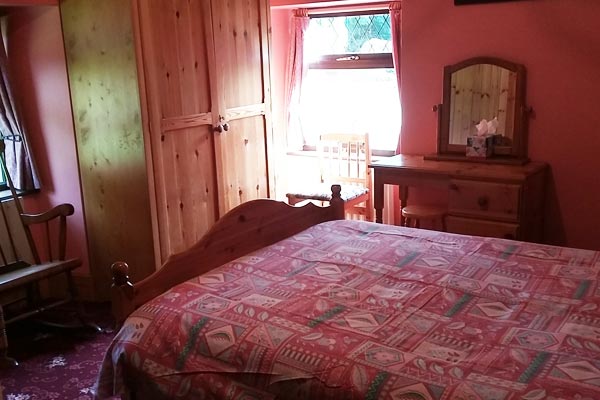 Note :
Coole Gate Lodge is a very unique and rare building with many rare artifacts and as a self – catering facility the gate lodge is unfortunately not suitable for families with young children.